2021 is officially winding down, which means that now is the time to start finalizing your New Year's Eve plans. For those looking to stay closer to home, Bay Shore offers an abundance of exciting opportunities around the holidays.

Enjoy a relaxing New Years' celebration by dining at one of Bay Shore's many top-notch restaurants. From hole-in-the-wall cafes to waterfront restaurants, there are plenty of exciting options to choose from, depending on what you are in the mood for.
1. The Lakehouse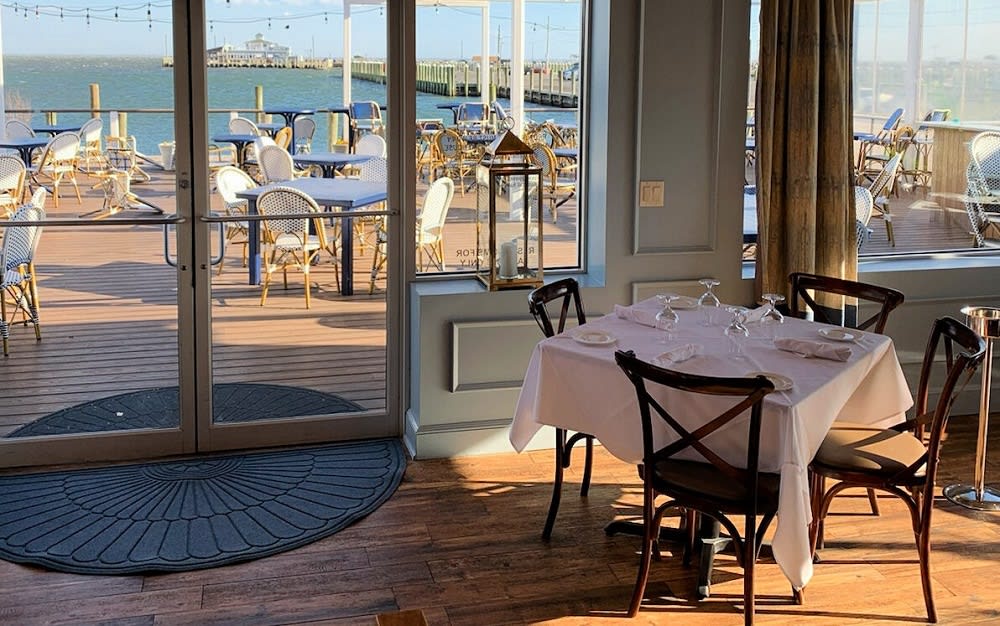 For an upscale culinary experience, make reservations at The Lakehouse. Since first opening in 2006, this restaurant has been the jewel of Bay Shore, attracting guests near and far with its decadent New American cuisine. Recently, the restaurant has been upgraded to a dockside treasure, complete with breathtaking views, comfortable seating for over 100 guests, two lounge areas, a deck overlooking the Great South Bay, and a garden fire pit.

At night, the deck and waterfront lounge area are illuminated with lights, serving as a place where guests can congregate for after-dinner cocktails. Enjoy a handcrafted, signature cocktail to celebrate the New Year. The Black Manhattan, made with whiskey, amaro, orange bitters, and cherry, is one of the most popular drinks. With a warm and welcoming ambiance, it's not hard to understand why The Lakehouse is a great option when ringing in the New Year.
2. Salt and Barrel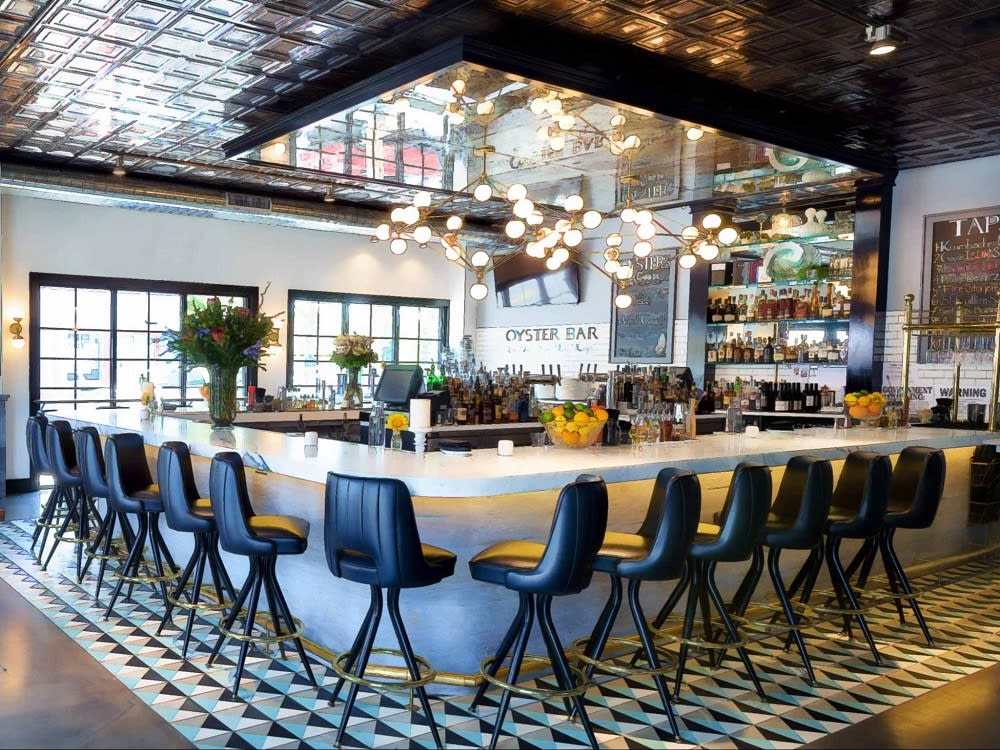 Calling all seafood lovers! You're sure to love Salt and Barrel, a fine-dining seafood restaurant with an authentic oyster bar. The inspiration for this restaurant came from the love of the Great South Bay and Long Island historic traditions of farming the sea. The menu pays homage to the old whaling industry, specifically to the discovery of the Blue Point Oyster in the 1900s that famously put the region on the world map.

Today, Salt and Barrel offers a vast array of oysters from around the country. By working with purveyors, fishermen, and farmers, this restaurant seeks to bring the best quality product to the table. To complement your meal, consider ordering a classic cocktail or craft taps. You can also stop by for happy hour, which takes place every day except Tuesdays from 3 to 6 pm. Look forward to half-price oysters and half-price well drinks, as well as $3 off craft cocktails. Whether you're stopping by for oysters or cocktails, you won't regret ringing in your New Year's Eve at Salt and Barrel.
3. Tula Kitchen
Located in the heart of downtown Bay Shore, Tula Kitchen has been a part of the community since first opening its doors 10 years ago. Over the past decade, Tula Kitchen has become famous for its eclectic, vegan-friendly menu and intimate, candlelight ambiance. Open for breakfast, lunch, and dinner, Tula is passionate about using organic and natural ingredients whenever possible.

The philosophy behind the menu at Tula is to create delicious and nutritious food that you can enjoy in good company – which means that it's the perfect spot to chime in the New Year. Kick off your meal by ordering the Mediterranean spread feta spinach pie or the vegan tofu crab cakes. If you're craving a little something sweet after dinner, then consider ordering the chocolate peanut butter iced pudding or the Hemingway key lime pie. Prepare to be impressed with the exquisite menu and the refined atmosphere.
4. The Linwood Restaurant & Cocktails
Make plans to check out Bay Shore's newest and hottest American gastropub: The Linwood Restaurant & Cocktails. This chic restaurant is an ode to the South Shore and its history, serving as a hub for exploration, experience, and enjoyment. The restaurant is located in The Linwood Hotel, which was established in 1888 and frequented by travelers who sought to escape the busyness of Manhattan.

Over two centuries later, Linwood Restaurant and Cocktails is a highly sought-after spot for dining, especially for celebratory occasions. Some of the most popular entrees include vegan mushroom and spinach ravioli, grilled citrus-marinated chicken, and roasted organic salmon. Elevate your meal by ordering a cocktail, such as The Flight Risk made with citrus vodka, drambuie, fuji apple, lime, rosemary, Giffard Creme de Violette, and prosecco. After dinner, satisfy your sweet tooth with a slice of the famous cheesecake or chocolate pots de creme.
5. Whalers
Situated on the water, Whalers opened in 2017 and has since become a popular spot for celebrating special occasions – including New Year's Eve. This casually stylish eatery offers creative seasonal fare incorporated with flavors from across the globe. With seating for over 200 guests, the restaurant is spread across three dining areas, allowing you to opt for gorgeous dining rooms or dockside, if the weather permits.

Regardless of where you sit, Whalers has the perfect dining atmosphere for everyone. While dining, soak up beautiful views of the Great South Bay. The menu specializes in modern American, such as braised boneless short rib and gluten-free pan-seared scallops. Seafood lovers may also want to try the raw bar, complete with a jumbo shrimp cocktail and clams. This New Year's Eve, guests can choose from appetizer and entree specials, as well as anything from the regular menu. Reservations fill up quickly, so don't wait to reserve your spot for New Year's Eve at Whalers!
6. Verde Kitchen and Cocktails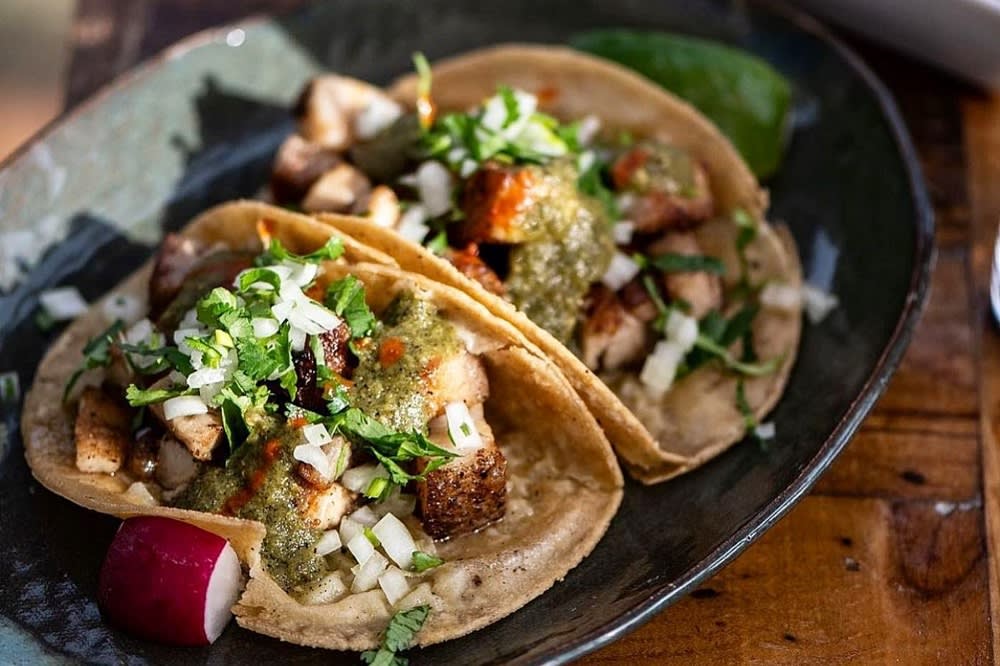 While traveling to Mexico might not be in the cards right now, you can still experience authentic Mexican cuisine at Verde Kitchen and Cocktails. As Bay Shore's premiere Mexican restaurant since 2014, this eclectic spot focuses on Mexico City and Oaxacan-style food. While here, be sure to try the guacamole trio for an appetizer. This consists of the signature guacamole, along with guacamole with smoked fluke and shrimp, and guacamole rajas, with pomegranate seeds, almonds, pepitas, and roasted poblanos for a little kick.

In addition to the extensive menu, the restaurant's aesthetic is equally as impressive. The main dining room serves as a live greenhouse, which is home to over 50 varieties of herbs, peppers, and edible garnishes. These items are used all throughout the bar and in various recipes, bringing flavor and freshness to your dishes.

To celebrate the New Year, order one of the handcrafted cocktails. All of the cocktails are made using freshly squeezed juices and house-made simple syrups. Signature drinks include the verde all-natural margarita and the sandia, made with fresh watermelon puree, muddle serrano peppers, Espolon Blanco Tequila, and orange liqueur.
7. Captain Bill's Restaurant & Catering
There's nothing like seafood by the sea, and you can experience some of the best seafood at Captain Bill's. This refined waterfront restaurant is situated on the South Shore, located on the harbor at the Bay Shore Marina. Established in the early 1950s, Captain Bill's offers a fresh daily selection of clams, oysters, and fresh local fish, along with live Maine lobsters from the lobster tank.

If you're not in the mood for seafood, then opt for the premium aged steaks or prime rib prepared just the way you like it. Plus, there's always a handful of creative and delicious specials that are prepared each night. Complete your dinner by ordering dinner and drinks. Celebrate the New Year with your loved ones soaking up sweeping waterfront views and mesmerizing sunsets during your meal.
8. King's Chophouse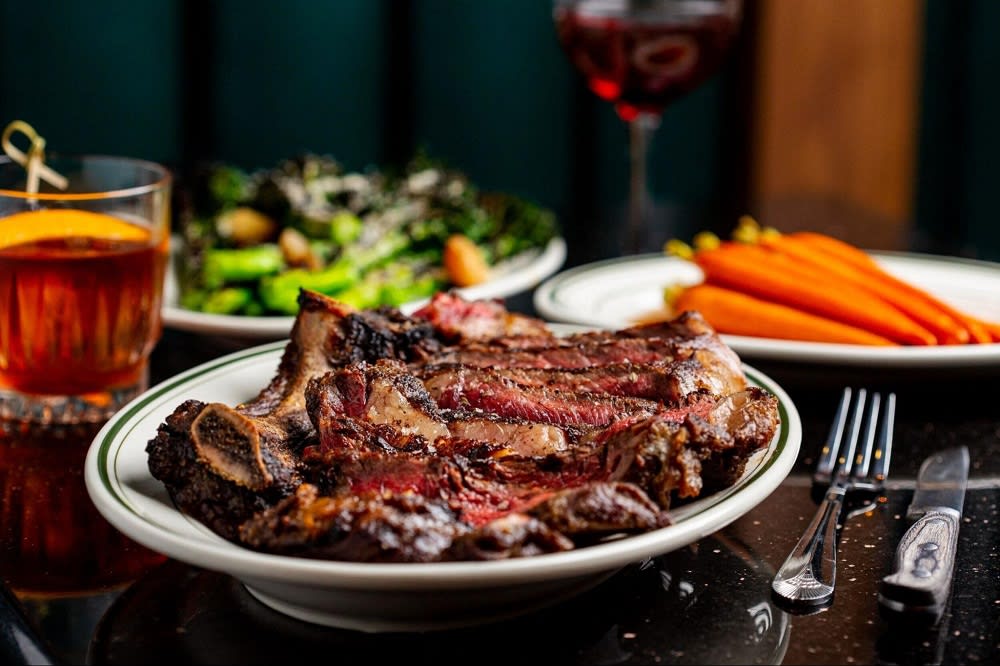 As one of Bay Shore's newest restaurants, King's Chophouse offers a fine dining experience like no other. The restaurant opened its doors in 2021 and has quickly become a go-to place for celebratory events and dinners. King's offers a classic steakhouse menu along with perfectly prepared sides to complement your meal. The menu features an expansive selection of aged steaks, seafood, starters, and raw bar options.

The walnut wood and moody lighting give the interior a rustic, yet casual, ambiance. Guests are encouraged to make reservations in advance as indoor seating is limited. King's Chophouse is the perfect addition to the Bay Shore Main Street restaurant scene.
9. Tullulah's
Established in 2006, Tullulah's is a small-plate restaurant with an eclectic menu and decor to match. The menu focuses on seasonal American tapas, as well as craft beer and speakeasy cocktails. Tullulah's chefs prioritize the use of fresh, local ingredients as they create their seasonal menu.

Kick off your meal with some tantalizing appetizers, such as the bacon-wrapped dates or crispy burrata. Entrees offer a diverse array of items, including plenty of vegetarian and gluten-free options. If you need recommendations of what to order, the helpful staff will be eager to assist you in making a choice.
If you're ready to explore Bay Shore homes for sale, contact Nicholas Campasano today. Whether you're to sell your Bay Shore home or find that forever home, Nicholas can walk you through the process from start to finish and help you find a place that's right for you. With years of experience in the real estate industry and deep knowledge of Bay Shore real estate, Nicholas and his team can help you find a house that truly feels like home.