Home improvements are often an investment. Although the elevated quality of life they afford is part of the reward, making sure these upgrades also increase the value of your home is a wise approach. If you're preparing to list your property among other houses for sale in West Islip, NY, now is the time to complete a few key renovations to ensure your home attracts the highest offers possible.

With these in mind, let's take a look at six upgrades you can make on your property that will also grant you the highest return on your investment.
Modernize the flooring
Installing polished, high-quality
wood flooring
can provide a return on your investment of 51%, depending on the type of flooring you are replacing. If your carpets are in decent enough shape that a deep clean will make them appear brand new, you are probably fine to forego replacing them. If this isn't the case, consider installing wood flooring instead. This material lasts longer, is easier to maintain, and withstands children and pets better. It is also preferred in West Islip waterfront homes for sale in the entryways leading to the water as it aesthetically matches the environment. With all of these benefits, buyers will pay more for a home with high-quality flooring.
If the tile in your bathroom or kitchen is outdated, replacing it will also improve the value of your home. While colorful mosaic tile is trending right now, it is best to stick with the neutrals. Elaborate patterns can work well if it is made in color schemes that have broad appeal. Vibrantly colored tile can work well in small areas, but you still run the risk of a homeowner not liking the color and feeling like they must replace it. Consequently, natural stone is a preferred choice because it is always in style and is considered universally attractive.
Paint without the popcorn
The easiest, most cost-effective upgrade you can make on your home is a fresh coat of paint as a freshly painted room feels clean, modern, and updated. Bold wallpaper and bright accent walls are currently trending, but it is best to stick with the neutrals. Even if the wallpaper is the top seller and you're in love with the bright color, you run the risk of the homebuyer not liking it. They are looking for move-in-ready property and, similar to bold tile choices, if they feel like they have to re-paint or tear out wallpaper, your home may not be an option for them.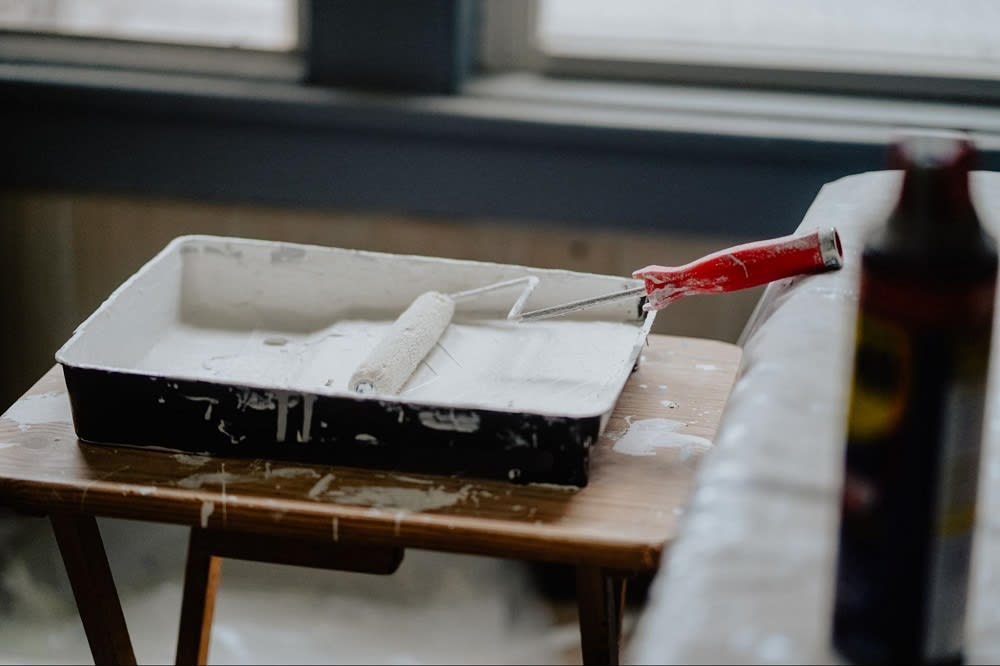 When you are
painting
, be sure to update the ceiling. Popcorn ceilings are a thing of the past and immediately make a space feel outdated. Giving the ceiling a contemporary texture and some fresh paint will modernize the entire space of houses for sale in West Islip, NY.
Create outdoor spaces
A well-maintained lawn and fresh mulch provide a higher return on your investment than high-end landscaping. This is partially because they signal to the buyer that the property is a well-maintained home, while more elaborate landscaping is perceived as high maintenance to some homebuyers.
Whether you have a waterfront or a land-locked home, buyers will pay more for a property with an outdoor oasis. If you have a shady or a shoreline area, add some benches and create a space for relaxing and enjoying the landscape. Make sure your deck, patio, and pathways are all in top shape.
Install lighting
around the pathways, dock, shoreline, and other outdoor areas for the perfect finishing touch to West Islip waterfront homes for sale.
Add fun to the shoreline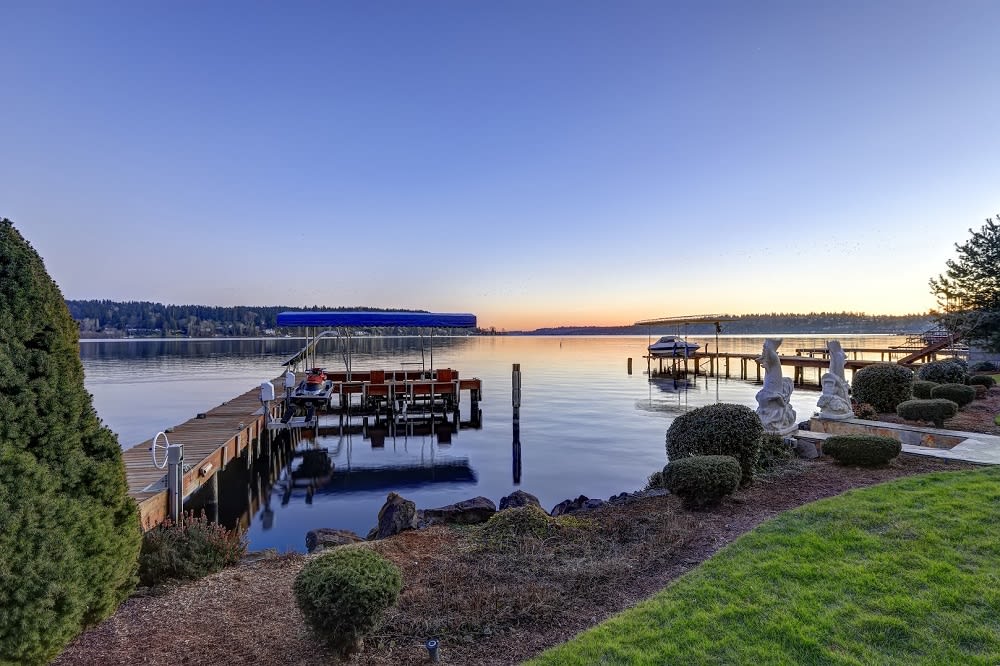 Constructing a
dock
or adding other similar features will add value to your home. Homebuyers who are looking at West Islip waterfront homes for sale are eager to spend time enjoying the outdoors and time on the water. Installing a swim ladder, racks to hold fishing poles, a solar power system or even just a couple of Adirondack chairs gives the homebuyer an impression about how much they will enjoy their new waterfront lifestyle.
Make sure the shoreline area is clean and the seawall is well maintained. If any repairs need to be made, they must be done before you list your home. Otherwise, the homebuyer will ask you to address them or to bring the price down accordingly if they make an offer. A poorly maintained seawall is a red flag to homebuyers and should be a top priority to be addressed.
Increase the energy efficiency
More and more people are searching for houses for sale in West Islip, NY with sustainable features and will choose a home with better energy efficiency over one without any. While it may not be feasible to completely remodel your property and transform it into a LEED Certified home, you can add some energy-efficient features to increase its appeal. High impact, energy-efficient
windows
and properly insulated doors make a huge difference in the comfort and sustainability of the home. A smart thermostat and other similar features will enhance the efficiency of the home. If you are doing any other remodeling or upgrades to the home, look for natural materials. They add texture, make a home feel cozy, and can be used as a selling point.
Best remodeling projects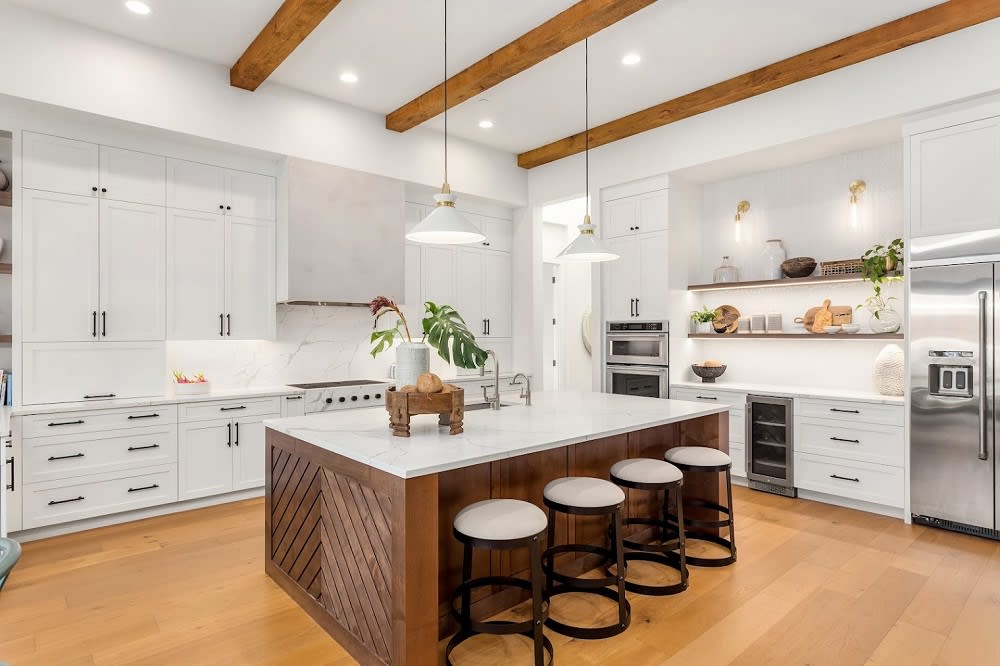 Kitchen and bath upgrades can give your home a nice boost in value. However, not all remodeling projects provide a high return on your investment. It is often the minor remodels such as replacing the vanity hardware and painting the cupboards that provide a better return. This all depends on the current state of the kitchen and bathroom. If the kitchen lacks
storage
or an island, then a larger remodeling project will serve you better.
Talk with a local real estate agent when you are considering upgrades. A professional agent will be happy to talk with you even if you have no desire to put your home on the market at this time. They will have a strong pulse on the features homebuyers are willing to pay more for and those which will turn a homebuyer away from any West Islip waterfront homes for sale. A strong agent will also understand the value of helping homeowners early so they can take full advantage of their property's potential.
Ready to list your West Islip home for sale?
If you want to learn about which home improvements you should complete to boost your property's ROI or about West Islip real estate, reach out to
Nicholas Campasano
today!